Paid Business Listing, Paid Events Package
PAID BUSINESS LISTING, EVENTS PACKAGE, FACEBOOK DESIGN / SETUP
PAID EVENTS PACKAGE
Rs. 500
PER YEAR
We Post your 20 Biz Events
PAID BUSINESS LISTING
Rs. 2000
Per Year
Biz in Google,Facebook,Twitter
Get 4 pages Mini Website
Facebook Page Design/ Setup/ Target Audience Map
Rs. 500
One-time
Facebook Page Design
Audience Setup
Free Advisory Support
Facebook Page Management, Google Advertising, Email Marketing
FACEBOOK/GOOGLE PROMOTION, SURVEYS. EMAIL/SMS MARKETING, ONLINE CONTESTS
GOOGLE ADS FOR BIZ PROMO
RS.4000 onwards
Requirements based Pricing
Get on 1st Page of Google
Clicks or Calls to Biz
EMAIL MARKETING
RS.2000
ONWARDS
EMAIL MARKETING
Most Cost Effective Reach Marketing
Very Local Email List
Promote your Brand/Services
PROMOTE FACEBOOK PAGE
RS.2000 ONWARDS
PROMOTE FACEBOOK PAGE
Reach your Neighbourhood
Spread Biz Awareness
Automate Facebook Posting
Free Facebook Tips
Digital Web Banners at Homepage, Biz Category Pages
BUSINESS BANNERS, IMAGE ADS MARKETING
Promote Facebook page - Rs.2000 onwards
           Facebook Page Management- RS.500 Onward
      Facebook is one of the best Social Networking sites for Business page promotion. You can expect a big increase in your  business from the effective use of Facebook
Setting up your Profile
Managing your Settings
Training on how to do facebook Post, make Albums, Video
Choosing a profile image that portrays your company's branding
Posting photos that represent your business's "personality"
Facebook Page Advertising for Page Likes, Website Clicks (Free Rs.500 worth Ads for Rs.2000 package)
Example: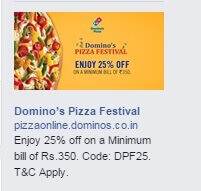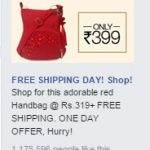 PROMOTE YOUR BIZ ON GOOGLE - RS.2000 ONWARDS
            Promote Your Biz on Google – RS.2000 ONWARDS
Build a successful sales campaign with the help of Cutting Edge Technology & Knowledgeable Technical support team.
Your Google advertisement is seen by a large number of people using Google Search.
An advertisement on Google Search can reach large number of internet users world over, wherever they are.
A Business Lead on Google Search reaches Ready buyers, Delivers visible performance and you pay for results only.
Get Report on your Google Ads covering performance of keywords, number of buyers who searched your products, saw your Ad and contacted you.
The Business Lead offers Ad campaign in specific area, at specific time, and on specific days with pause and play option.
Package includes Google Adwords worth Rs.1000
For more Google Advertisement spend, discuss with our Google Ads Specialist
                                                                                                           Email Marketing
Do you want your existing and prospect customers to be informed about your presence or push your Promo offers to them? Email campaign can make your brand reach larger audience at far lesser pricing compared with print or street banners (better ROI). You can then do a follow-up with those who read your email campaigns. Also gives the opportunity for people to directly visit your website at a click.
Design your email Campaign
An email campaign starts at the drawing board where you need to plan your email design, content, call for action (what you want customers to do with your campaign). You need to share with us the purpose of the campaign, what is the targeted outcome and we will then get into designing it for you.
We advise businesses to always target their prospect base and existing customers in doing email campaigns as it allows you to build on your brand and existing customer goodwill. We can also send your email campaign to our database of emails which will best meet your need.
For all those who respond to your email campaign are then routed to you for your follow-up pitch.
Example:%3